To celebrate the beginning on 2016, I started HAED's Sea Witch (art by Julie Bell). The first 26 rows of this page are pretty solid black so it's taken a little persistance to get through.
1/7/16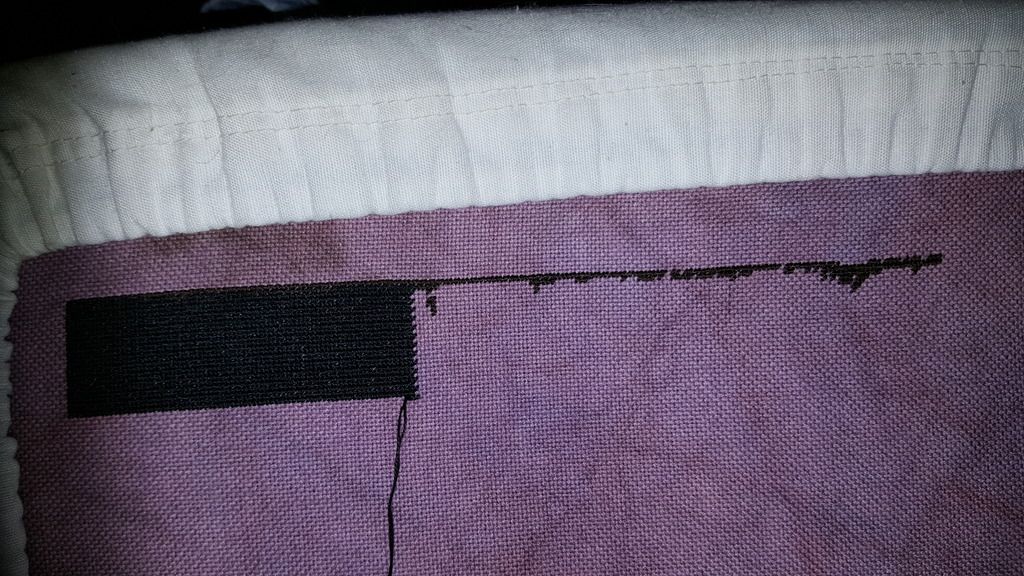 1/10/16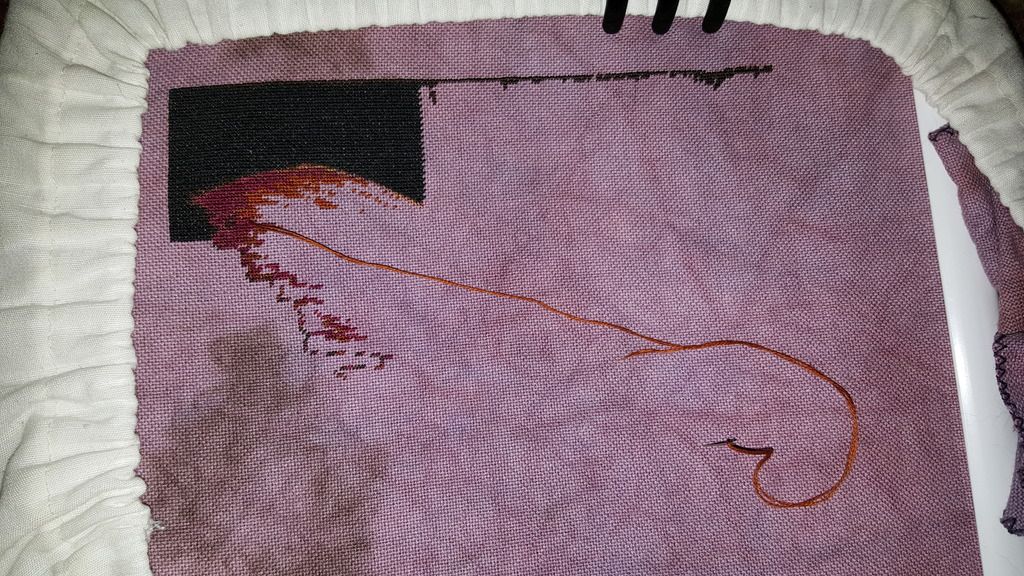 The red at the tips of the wing were kind of unexpected but pretty.

I don't know if it's all the black in this or what my problem is but I'm having to push myself to keep stitching this. I almost pulled out a Chatelaine kit yesterday but stuck with this.