I just reread my last post and had to laugh. I knew I wasn't going to get much further. I think I finally had enough of dark colors for a bit.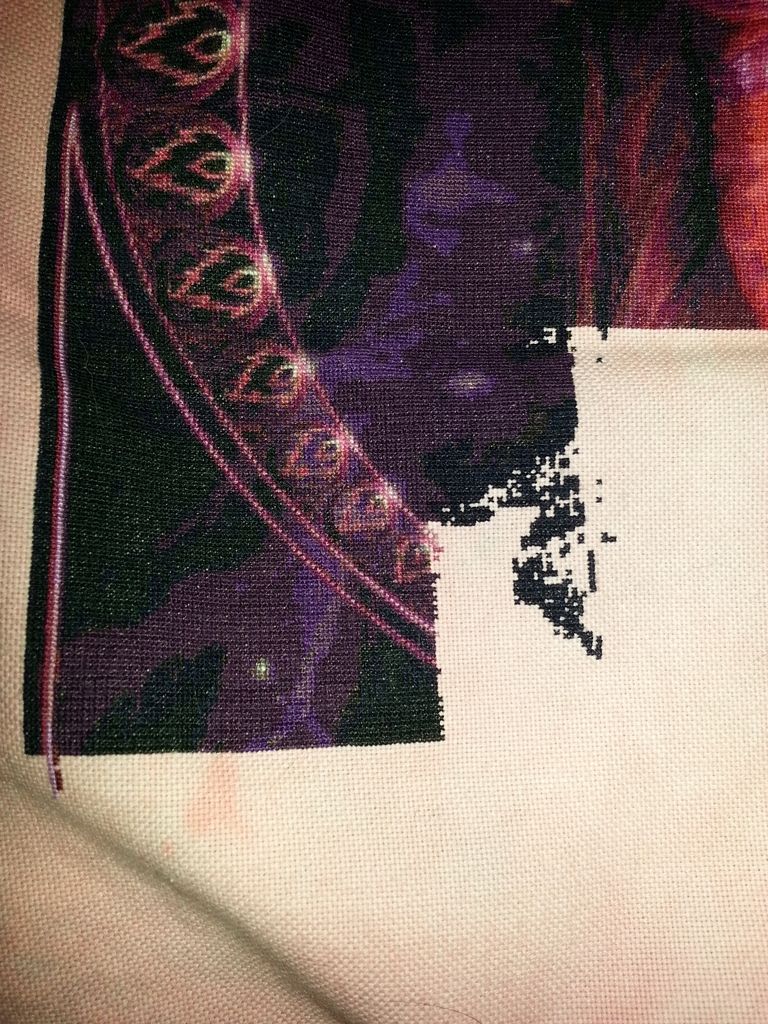 So what's a girl to do? Go do some stash diving! Since I finished Chatelaine's Rose Garden Mandala, I've been thinking about which Chat I wanted to start next. Convent's Garden is definitely at the top of the list, but I didn't want to start anything huge. That's when I pulled out the consolation prize from the 2012 raffle. Finished size is about 7.5 inches if I remember correctly. I had some pale green fabric I dyed at one point which played well with the floss toss so I got started.
Here are Martina's screen shots from her blog which can also be found
here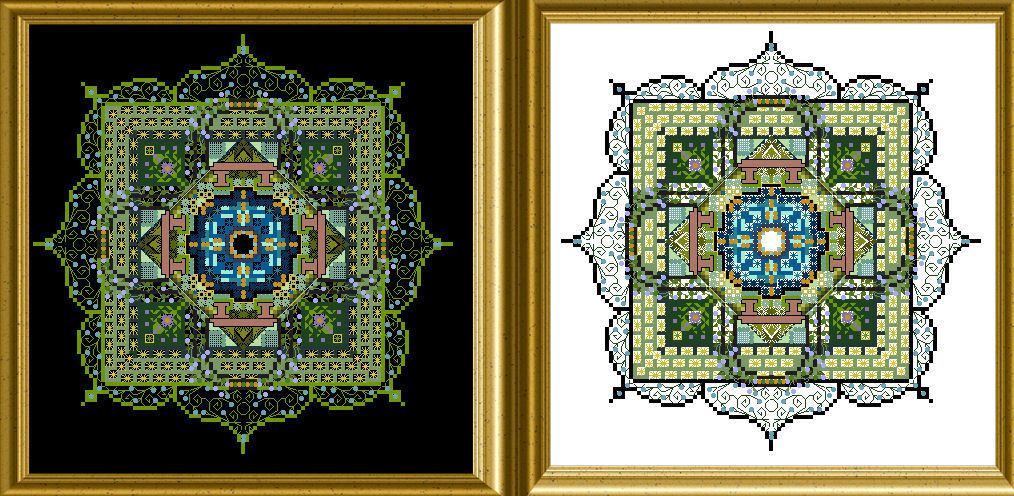 This is where I've gotten in the last week and a half.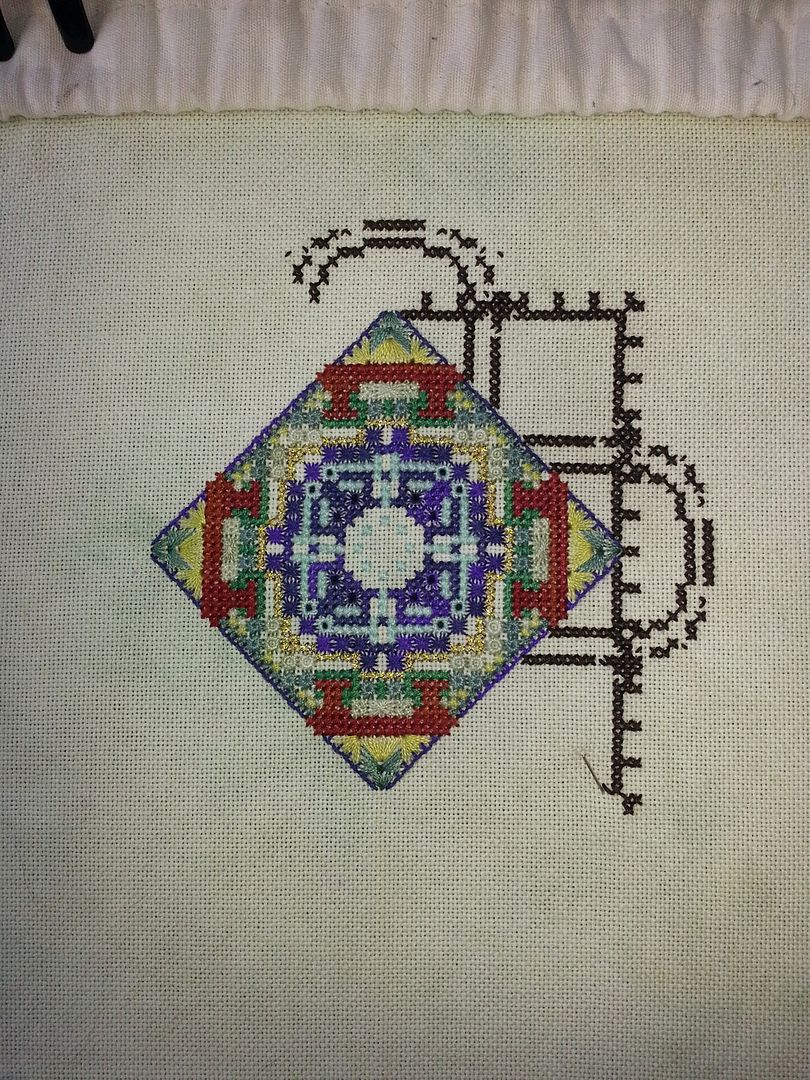 I did get the brown almost done last night but didn't get a new picture taken.