Last fall, several people on the HDF BB started DMC's 16 New Floss Colors Geometric Motifs in their choice of colors. They came up with some gorgeous variations. I'm a big fan of blue so I decided to pull some of the new blues and use those for my 16 colors. I got as far as getting my blues chosen and fabric and stuck it all in a box. Today, I stitched up the first block. I asked my youngest son to pick a color and he chose Old Maid of the Depths.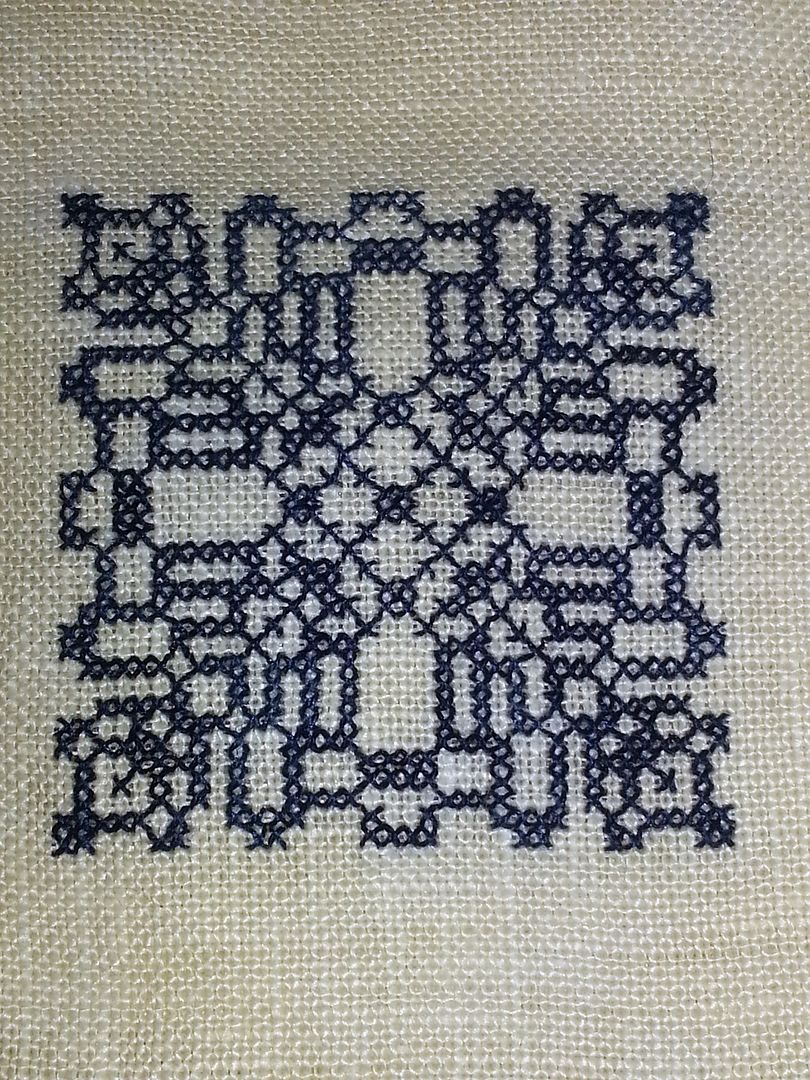 http://www.dmc-usa.com/Inspiration/Projects/Cotton-Floss-Cross-Stitching/16-New-Colors-Geometric-Motifs.aspx
I've made slow but steady progress on Lust this week. I'm really ready to rotate to something else though. Problem is, I don't know for sure what I 'm going to rotate to. Here's where she stands right now.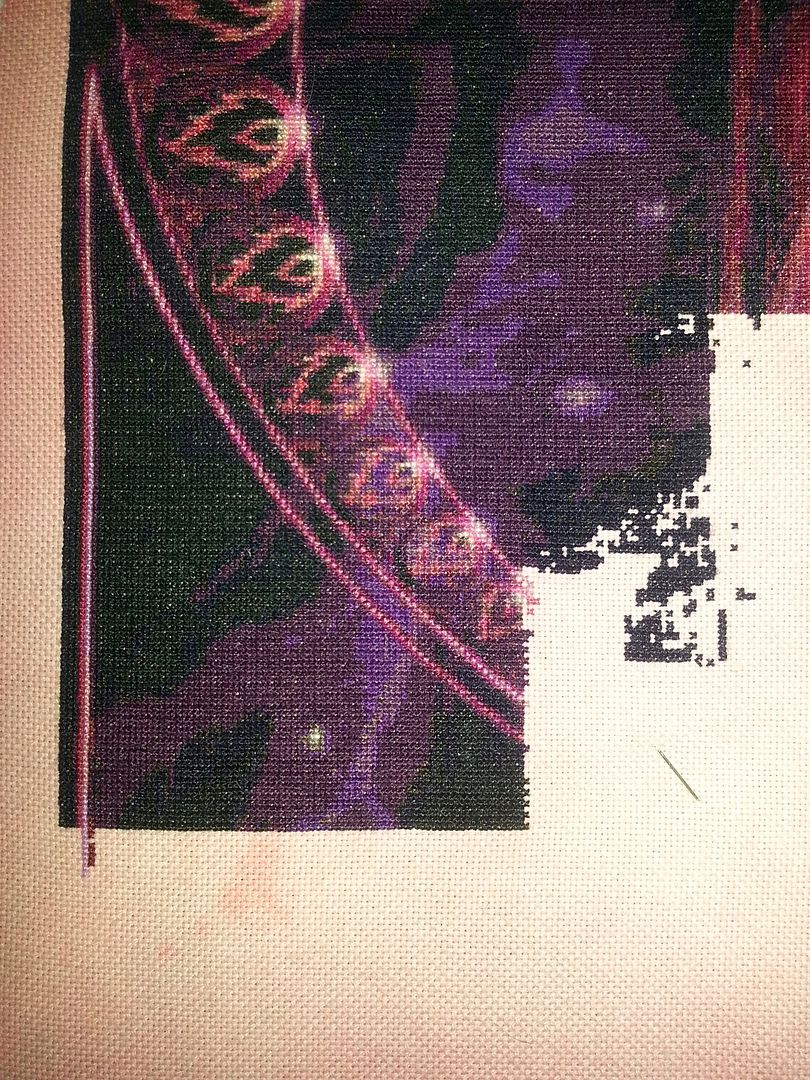 I'm probably going to stick with her for a while longer but probably won't see a page finish.