Last night I finished the last set of gates in Romantic Rose Garden. Since I had to move the qsnaps, I took a picture.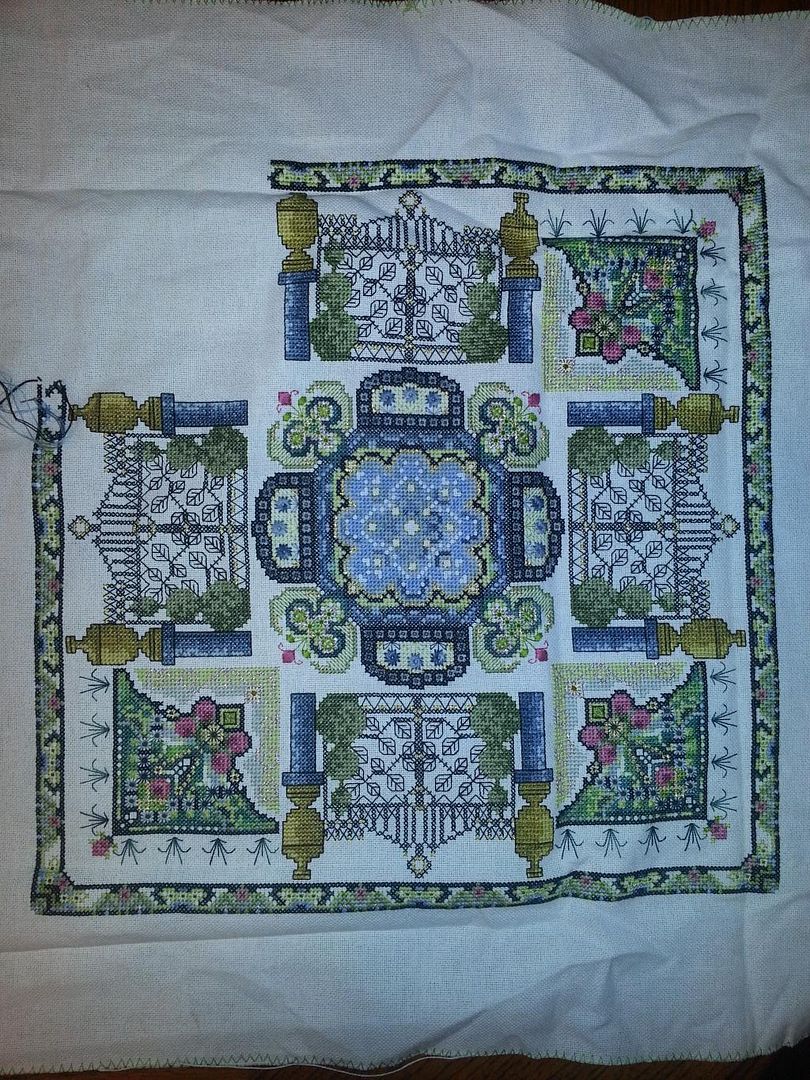 Late last night I also finished the outermost black border...and it matched! I hope to have this corner and beading done by the end of the week. This week is starting to look a little busier than has become normal though. We have a baseball meeting tonight so I don't know how much I'll be accomplishing.
Ineke, you asked if I am tenting my HAEDs and yes, new starts will be tented. Since I stitched a portion of Chelsea's Gift for her mom, which was tented, I have decided I'm OK with how it looks and if I'm to have a chance at stitching the charts I have, I need to be able to stitch them faster.