Yesterday, I finished all the stitching on Romantic Rose Garden Mandala.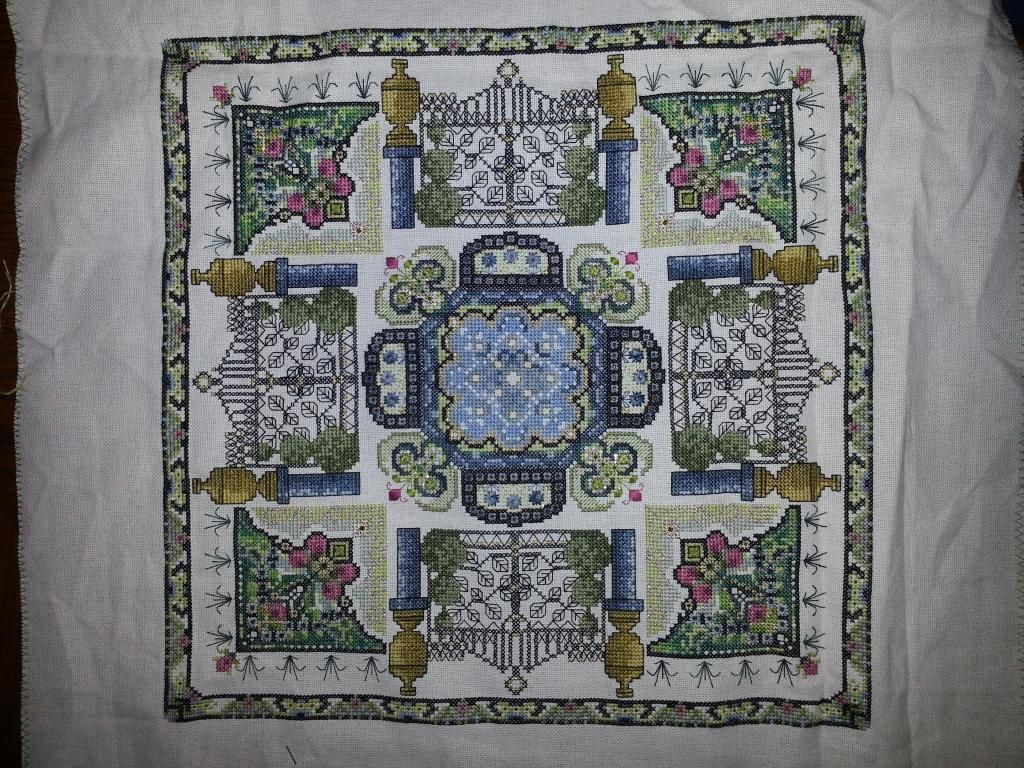 I did start beading but I didn't get very far. I'm hoping to get most if not all of the rest of the beading done tonight. Then, I have to decide what to work on next.
Should I pull out another WIP or should I start something new?
This
post has my current WIPs and some of my thoughts for new starts. Give me your opinion.