I've made some pretty good progress this week on my tree skirt which is saying something since this has been a WIP since 2007.
Before: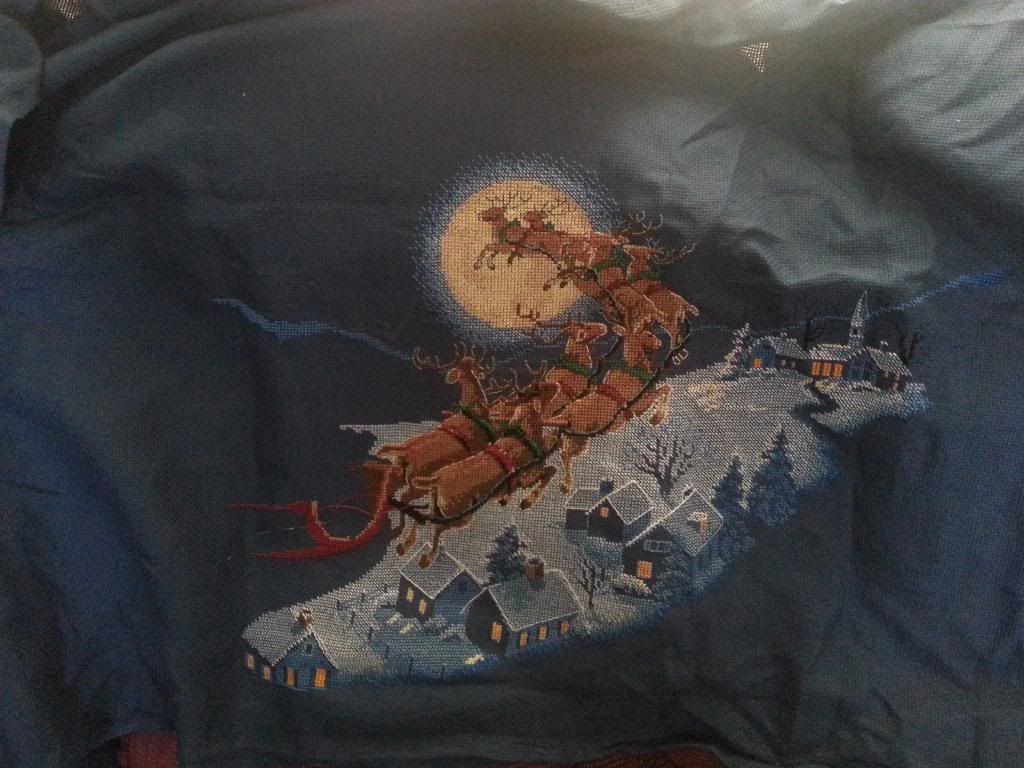 With Flash
Without flash. Love how the windows of the buildings seem to glow!
Here's to hoping I can continue with this one for a bit longer. I would really like to see this one finished before the end of the year.