The beading is done! This is probably one of my fastest Chatelaine stitches at just under a month 11/3/14-12/1/14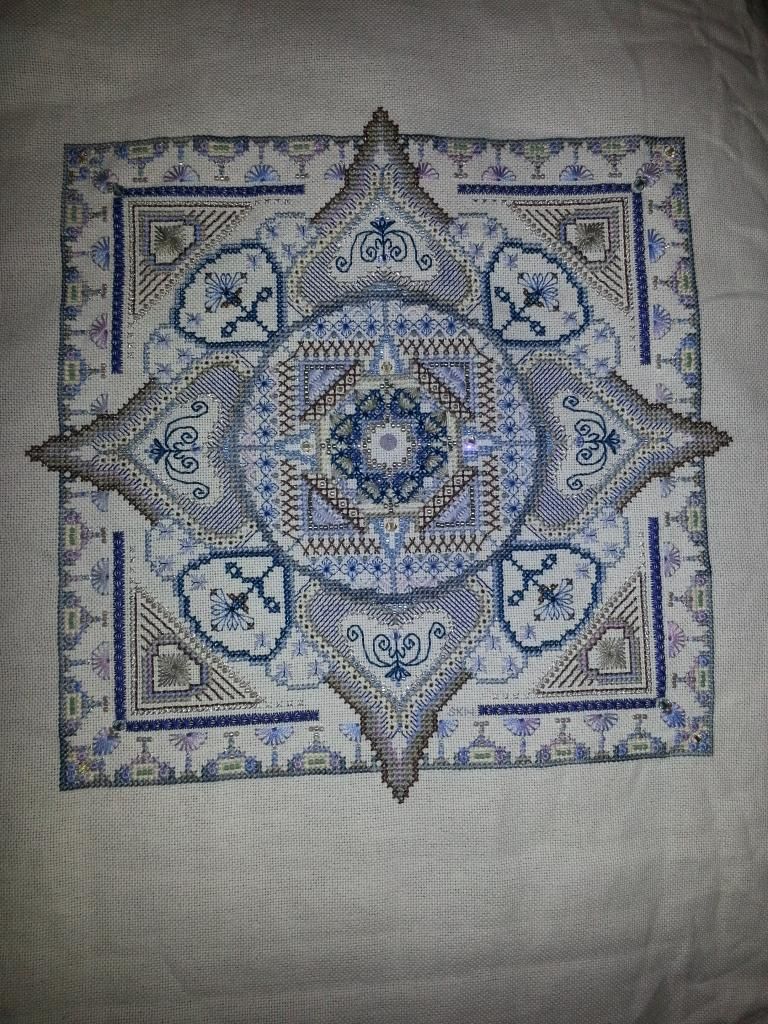 Next, I think I'm going to tackle one of my oldest WIPs and see if I can't get it closer to finished too. It's a Dimensions tree skirt "Here Comes Santa." I think I had it out last December. Here's the last picture I took.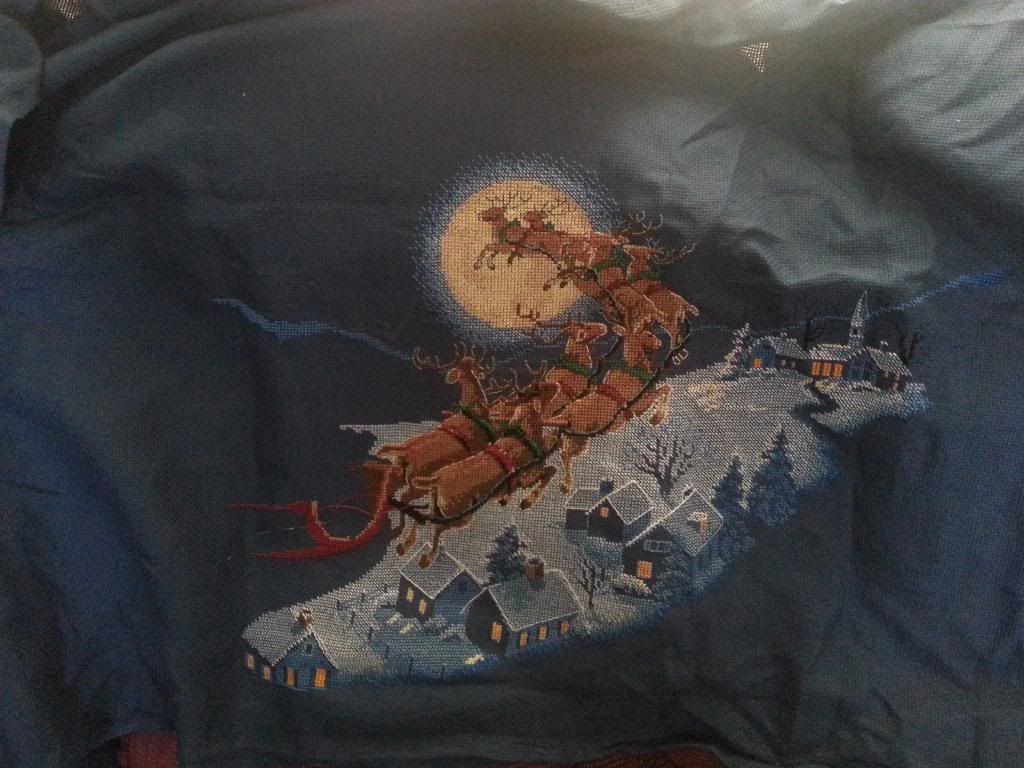 I remember buying this since it was on clearance and my kids were little. I need to finish it before my kids are all grown up!