This weekend, we took a mini family vacation. We didn't go far. Just to the other end of the state. We live in Nebraska so the other end of the state took about 6 hours. We left Friday morning on our way to Scottsbluff, NE. On our way, we saw some large landmarks.
Courthouse and Jailhouse Rocks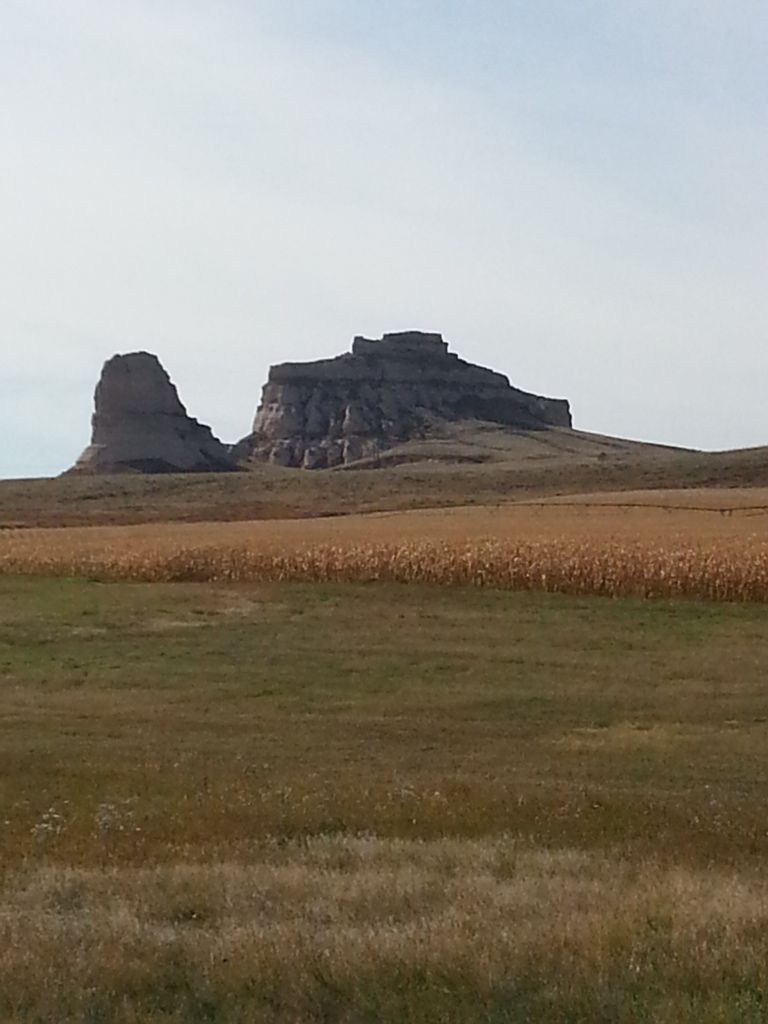 Chimney Rock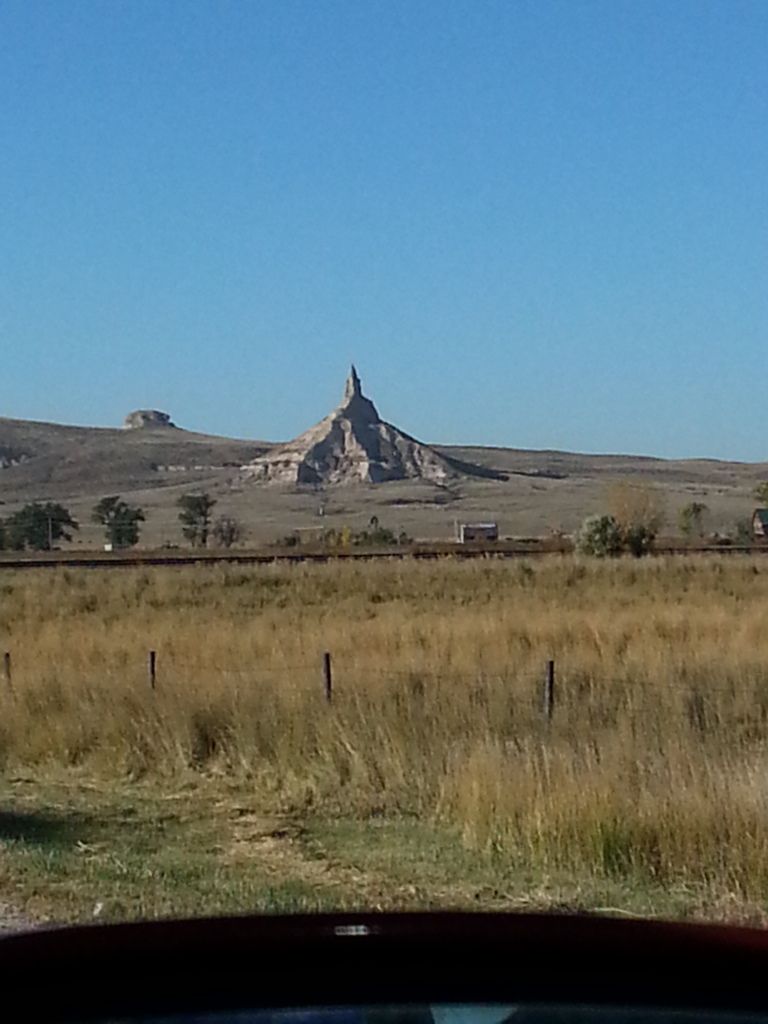 and Scott's Bluff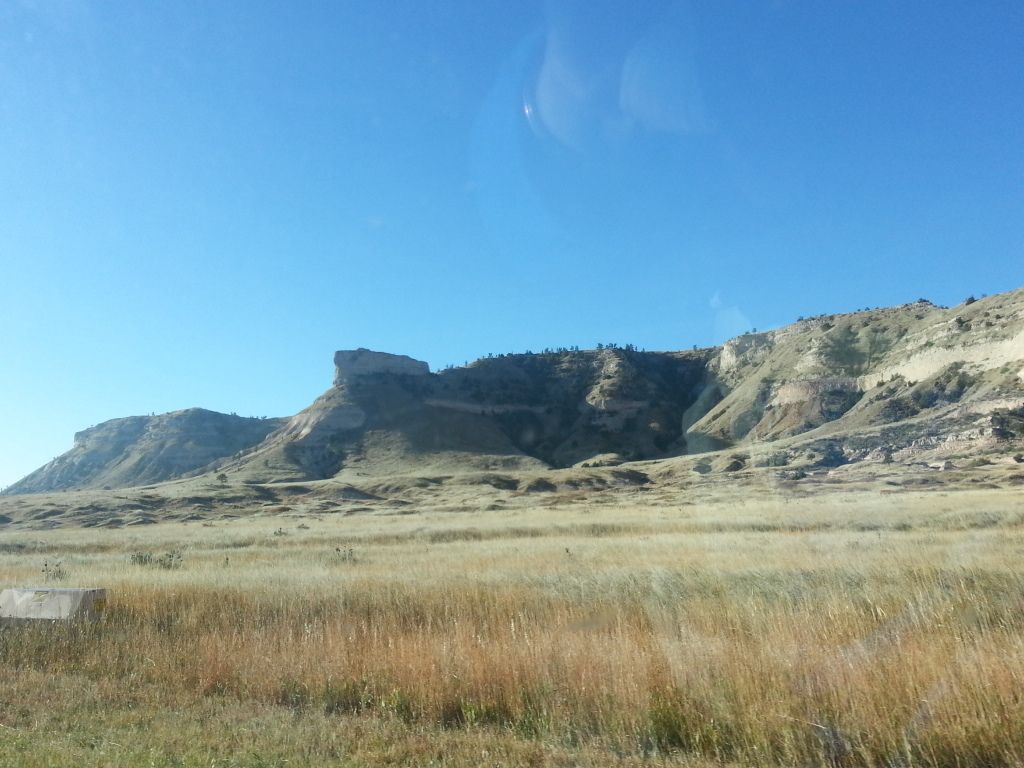 During our trek, I discovered that yes, I can stitch over one in a moving vehicle. So I finished Art Nouveau Sampler on Saturday!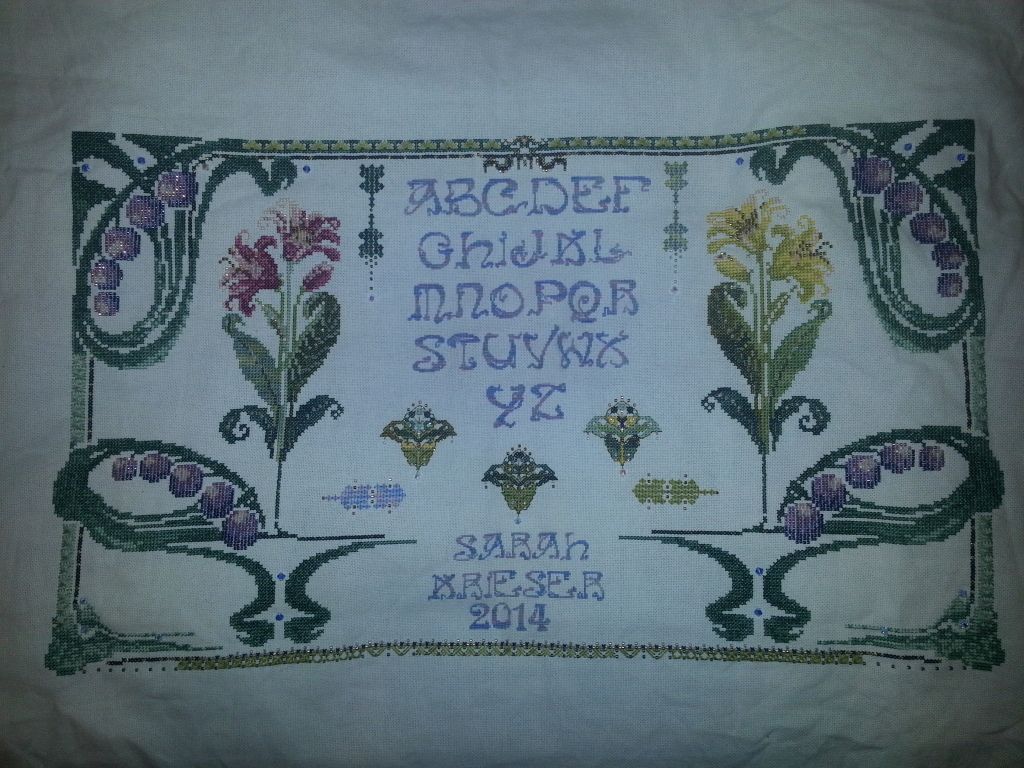 and started the freebie that Martina included with the chart.
As you can tell from this picture, I also had an attack of the frogs.
Now, I'm off to fix what I had to frog and move on.
Later!