I've thought about getting online on Sundays and giving you all an update. I wish I could say I'm too busy stitching my little heart out to get it done, but that's not it. I think it's because work is stressing me out, I just don't have the inclination.
Last time, Watergarden was out. I finished another 1/8th of the border.
Then it was time for a SAL with some lovely ladies from a BB I frequent. We're all stitching a Face from HAED.
Last time Ginny was out,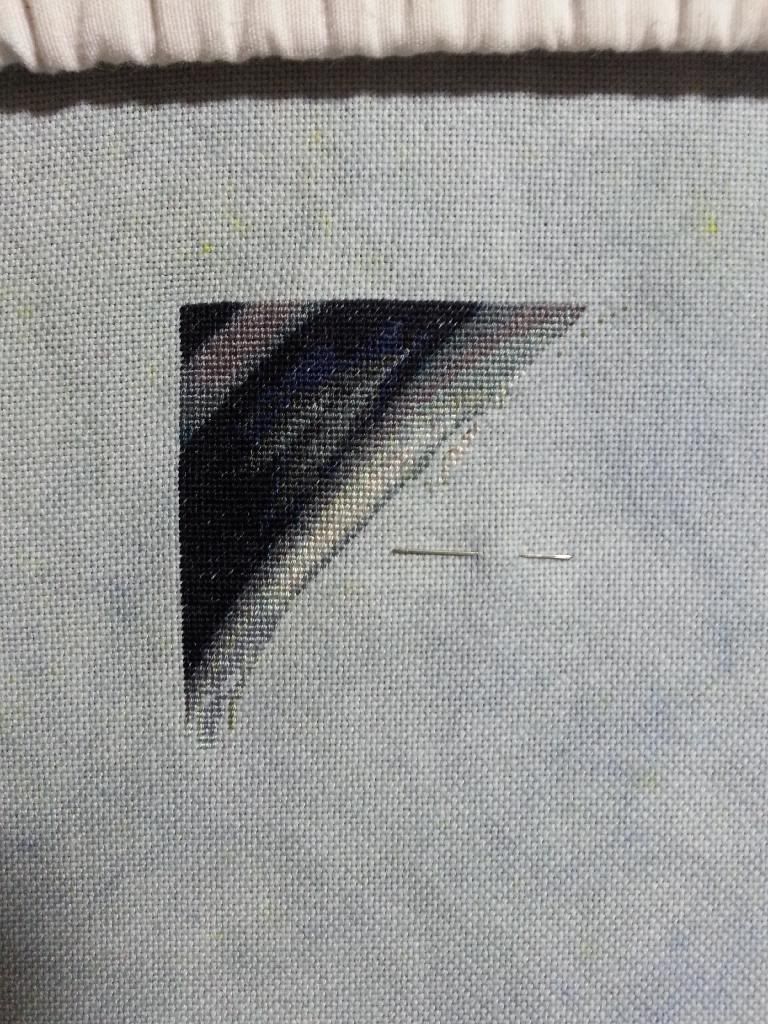 I made it all the way across the page this month. I wanted to get to the fold of the page, but I didn't quite make it. Here she is now
Watergarden started calling me again so I pulled it out to finish the border and start beading. I'm hoping to get the border finished in the next couple of nights so I can start beading. I'm hoping to have a finish this weekend.
See you then!