Thank you for the kind comments about Cinnamon. They're very much appreciated.
At my last stitching update, I showed you my new start, Rose Garden Mandala. Stitching has been really slow between Thanksgiving and all the travel, but as of 12/1, here was my progress.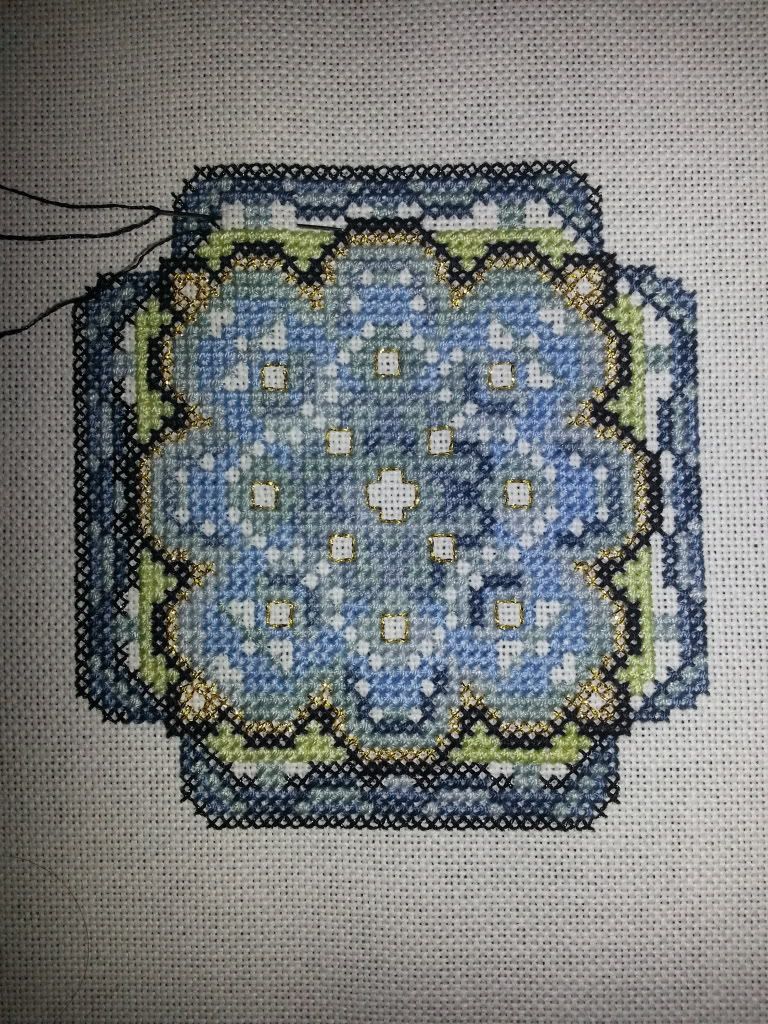 Yesterday, it looked like this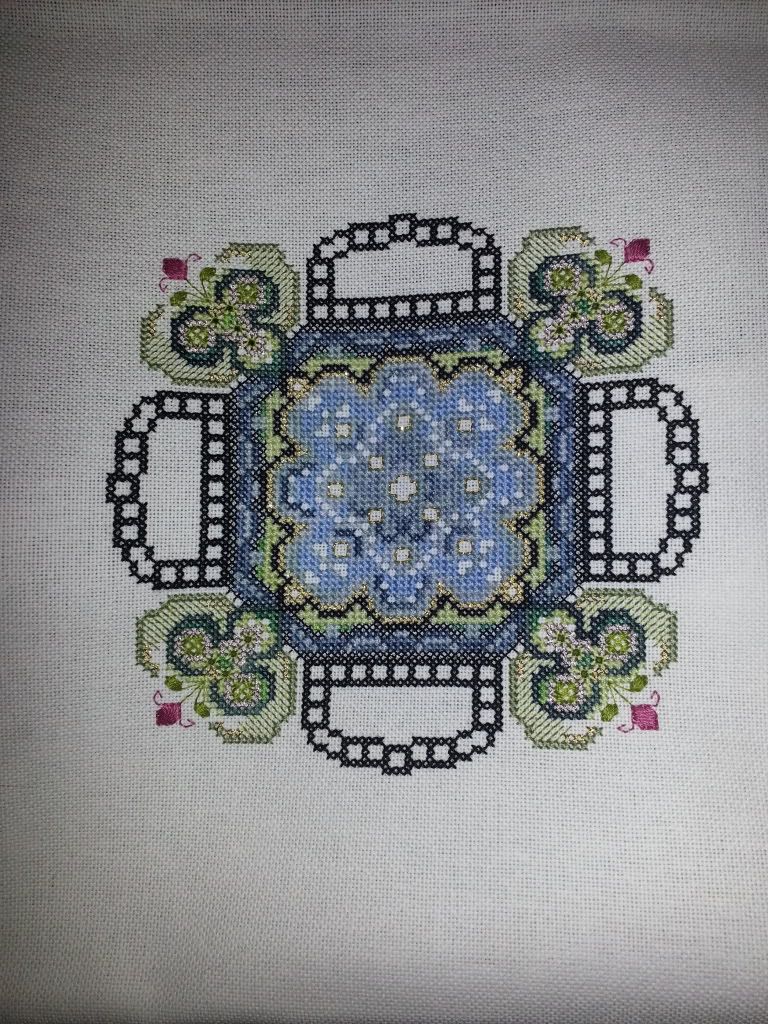 I've put it up for a bit while I work on some Christmas ornaments for a gift exhange at work. I've finished the front of one of them.
I've got at least two more to go for work. Then, I"m thinking of one or two for my tree and one for my sitter. We'll see how ambitious I still am when the first three are done.