Hi again! Didn't I just see you? I thought I would post my August goals in a separate post so I can find the darn thing later.:)
So, here's what I have every intention of accomplishing this month:
1. Make some really nice progress on Watergarden. This is my last Chatelaine WIP. If I manage to finish it soon, I'll have to start one or go into withdrawals!!
Before:
Thanks Ineke for letting me know the instructions regarding the backstitching of those gates. I will most definiately be e-mailing you for help, if I have any more questions!
2. Dorothy Walpole: I would really like to see the 4th row of pages done in August, but that might really be pushing my ability to do, so I'm just going to say page 10.
Before: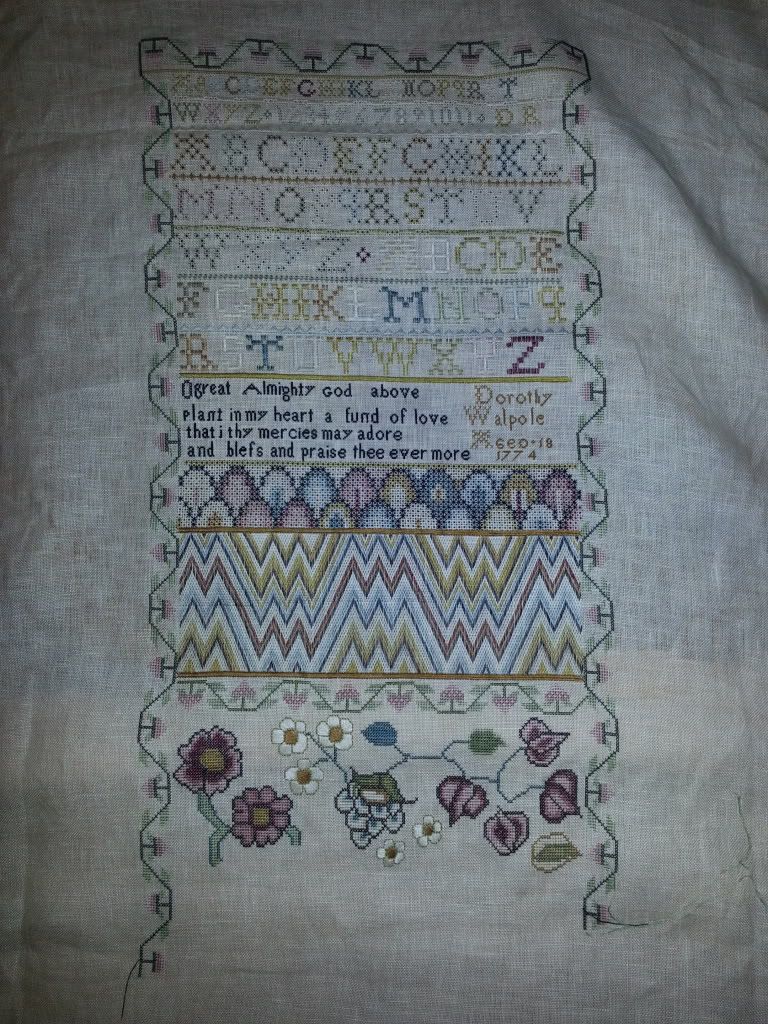 And #3 Lust. I so want to make some really nice progress on her. I only managed a whole day with her in July.
Before: