With now school Friday, I had a little more stitching time. Here's part 8 of Deep Blue Sea. I skipped one of the blue fish, but that was on purpose. I just decided that I liked the odd number better and it didn't look as cramped as that extra fish would have. I had some problems counting the coral again. This time, I just went with it. Unless you're looking for it, you'll never notice it.
Here's part 8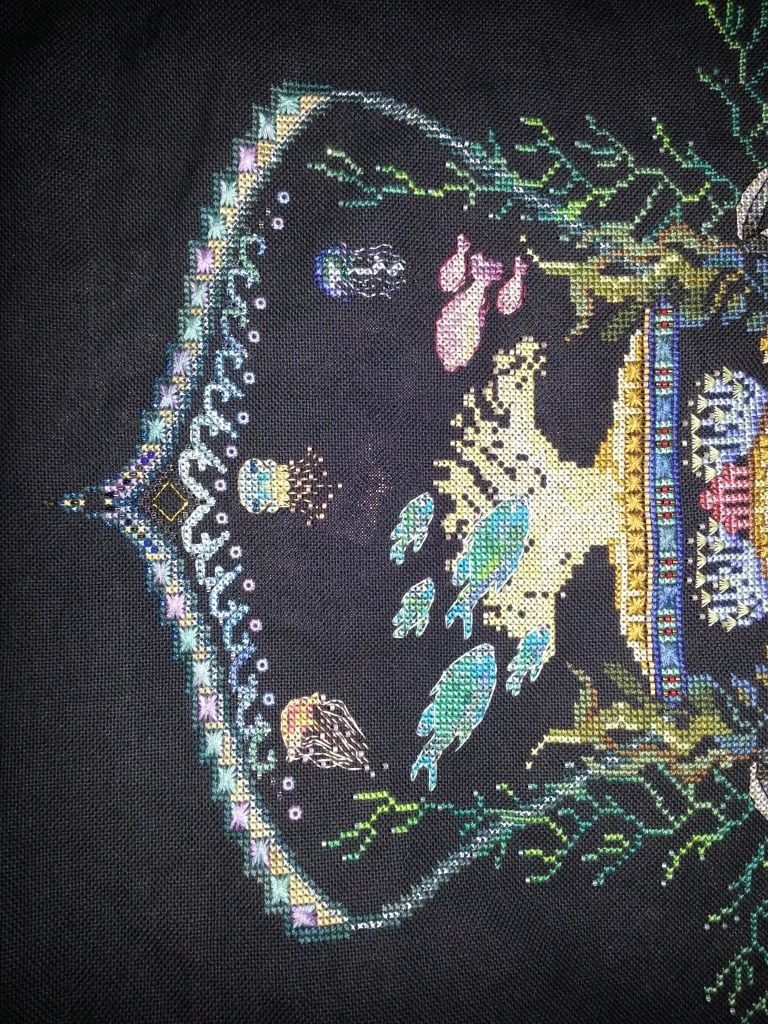 And here's an over view. The final four parts fill in the corners and look smaller than the last four parts so I'm hoping each one will only take a week or so to stitch up.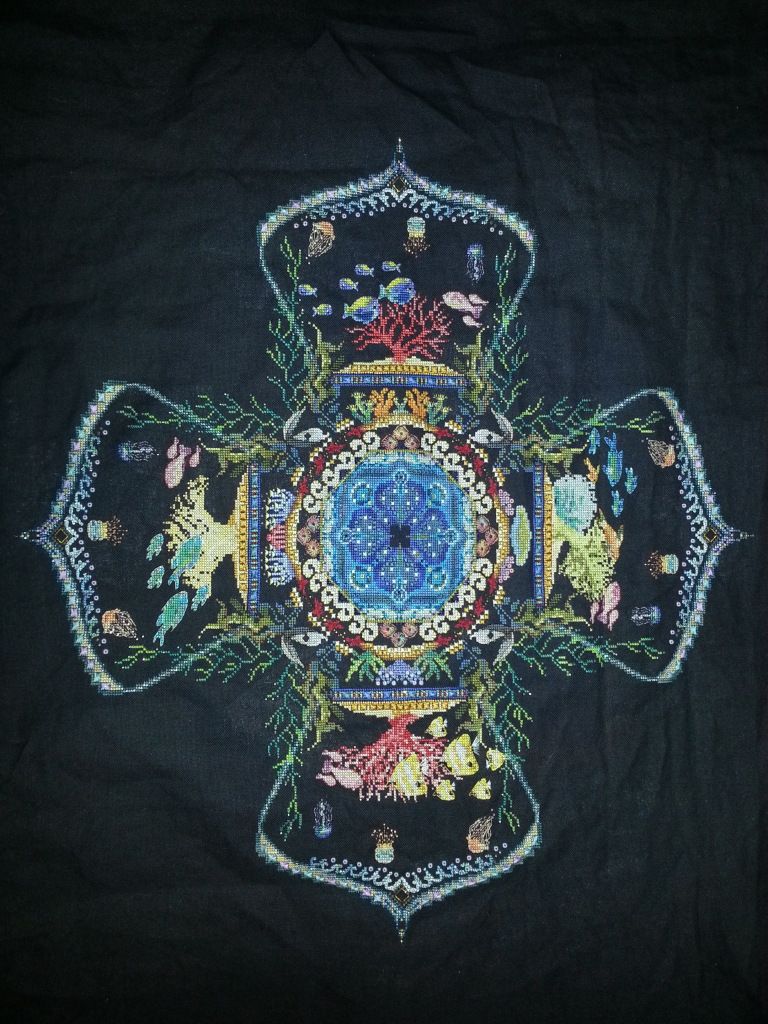 Iris came back out Friday night and I'm getting close to a part finish there too. I would have been almost done with it, but I had the frogs attack there to. Since that one is more symmetrical and the error would have been way more noticeable, it got frogged and is restitched. Hopefully tonight I'll have that done and have to make a decision about what to pull out next. The first row of pages of Dorothy Walpole, part 8 of Deep Blue Sea and part 3 of Iris were my goals for this month on one of the BBs I participate on. So do I stitch another page of Dorothy, start part 9 of DBS, work on band 2 of Loara Standish or pull out a totally different WIP for some love?
Any requests?