Halloween Cat is finished! Yay!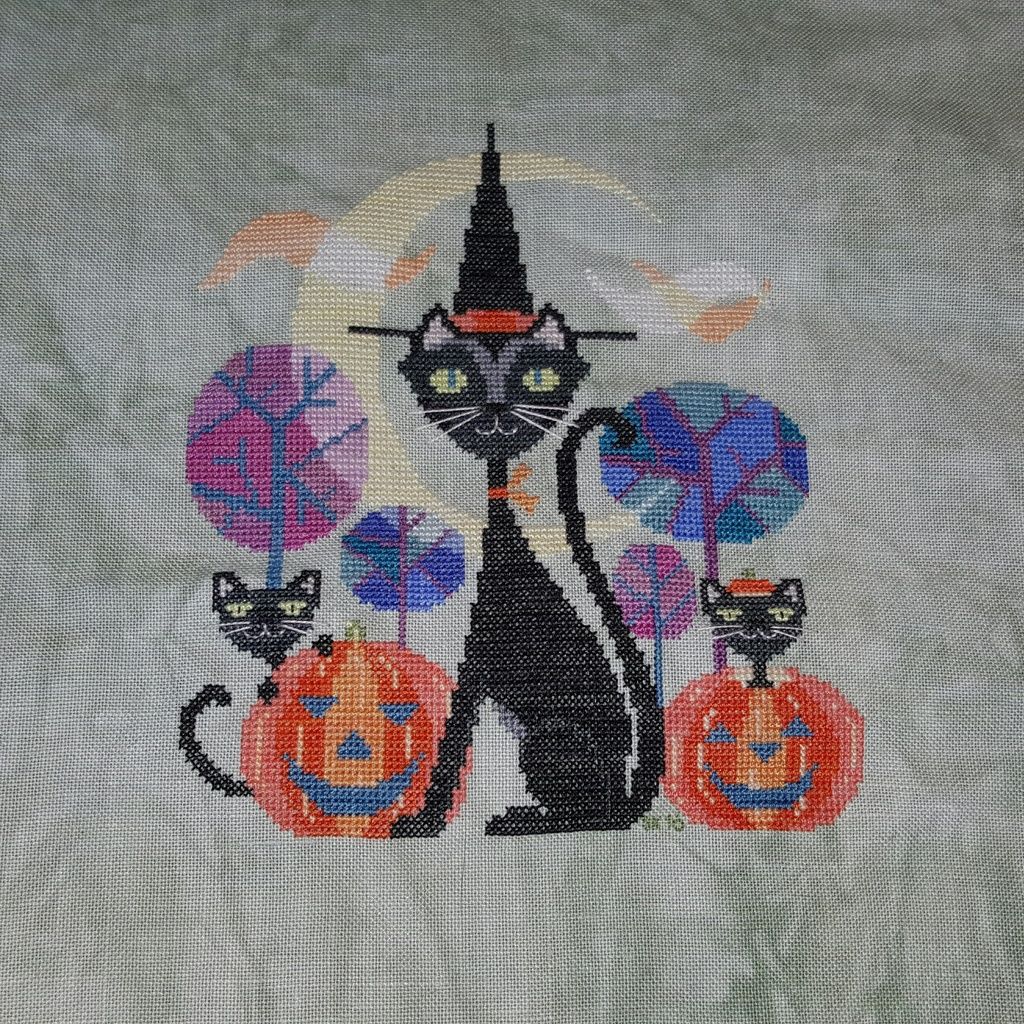 Instead of picking up on of my WIPs which are pretty much all BAPs, I decided to stick with something smaller.
This is Nora Corbett's Zenia. I'm stitching it as charted on Colour Cascades Fabric in Black Holded Sun on 32 ct Jobelan. It's my first time stitching on Jobelan but I think I really like it.
Here's my progress as of this morning. The picture that came with the chart shows beads that are way more red than the beads listed in the materials but these do have a little bit of red in them so I left them.