Saturday, I finished the first band of Chatelaine's Heritage Sampler. I put a quarter on the fabric to give scale.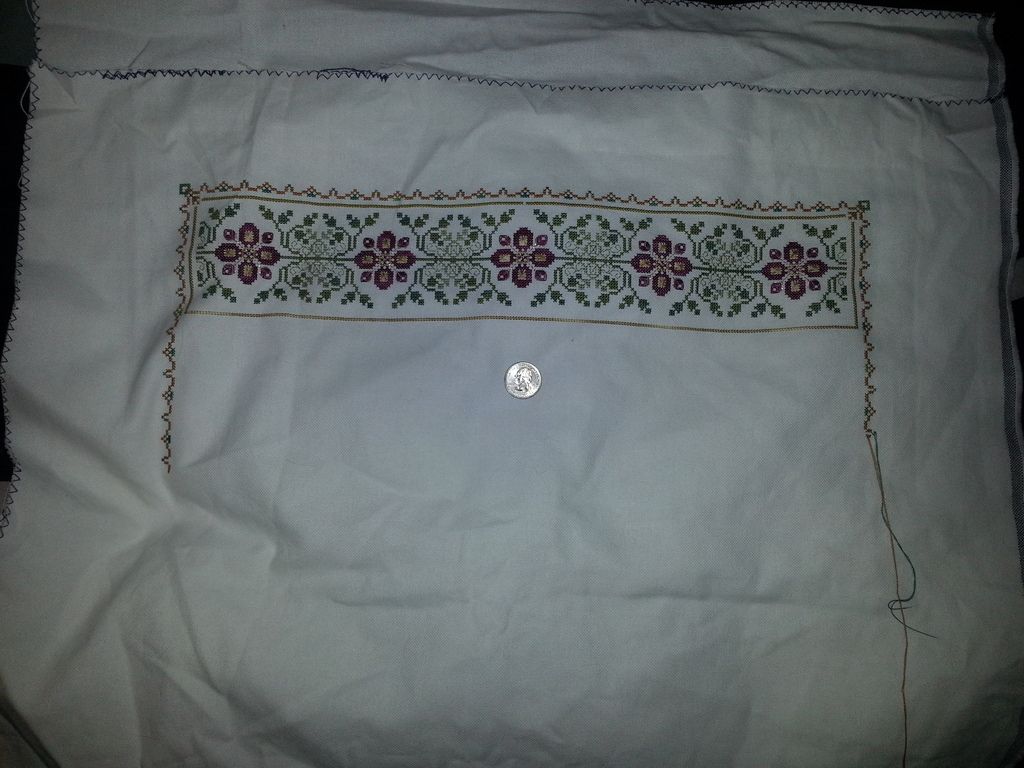 Yesterday, I finished the first vertical band on the left. It is all blackwork and stitched up quickly.
And the overview picture.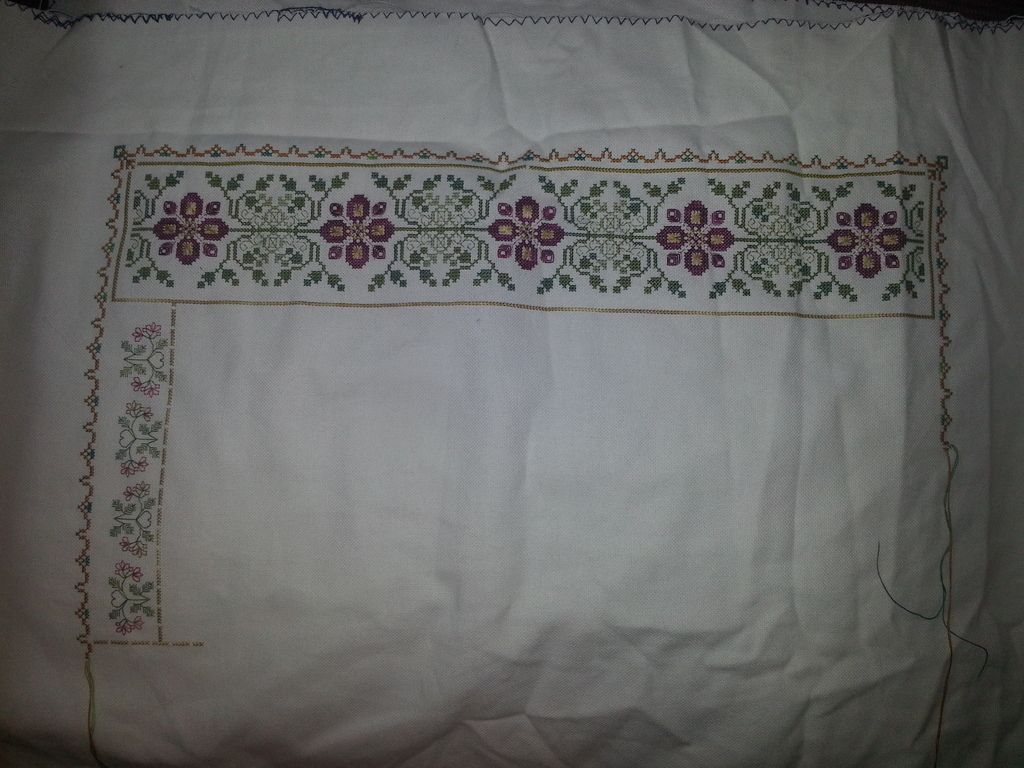 Just because I really like those flowers, I took a close-up.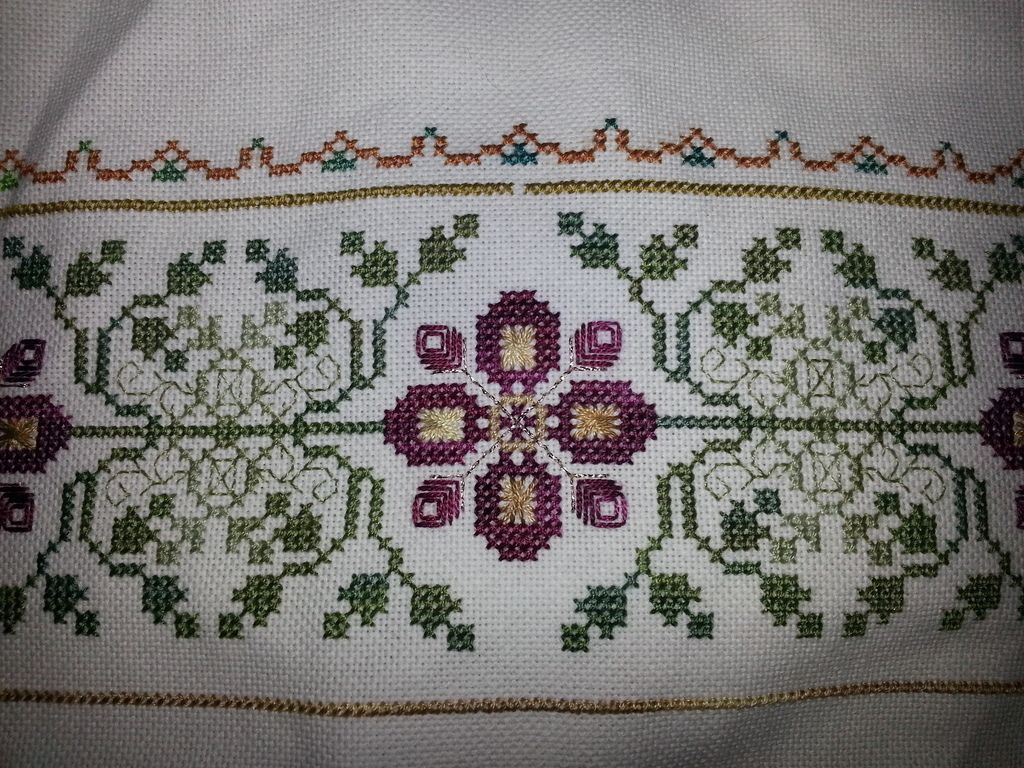 While I was downstairs Saturday night waiting for my son to shut his game off for bed, I pulled out my FOF 79. I don't have much left on page 2 and page 3 is a maybe 15-20 stitches wide. She hasn't gotten any attention since July 2014 so it's time.
Until next time.