Last night, I finished my consolation prize. While I wasn't 100% happy with one of my conversions on the fabric I chose to use, I think it turned out pretty well.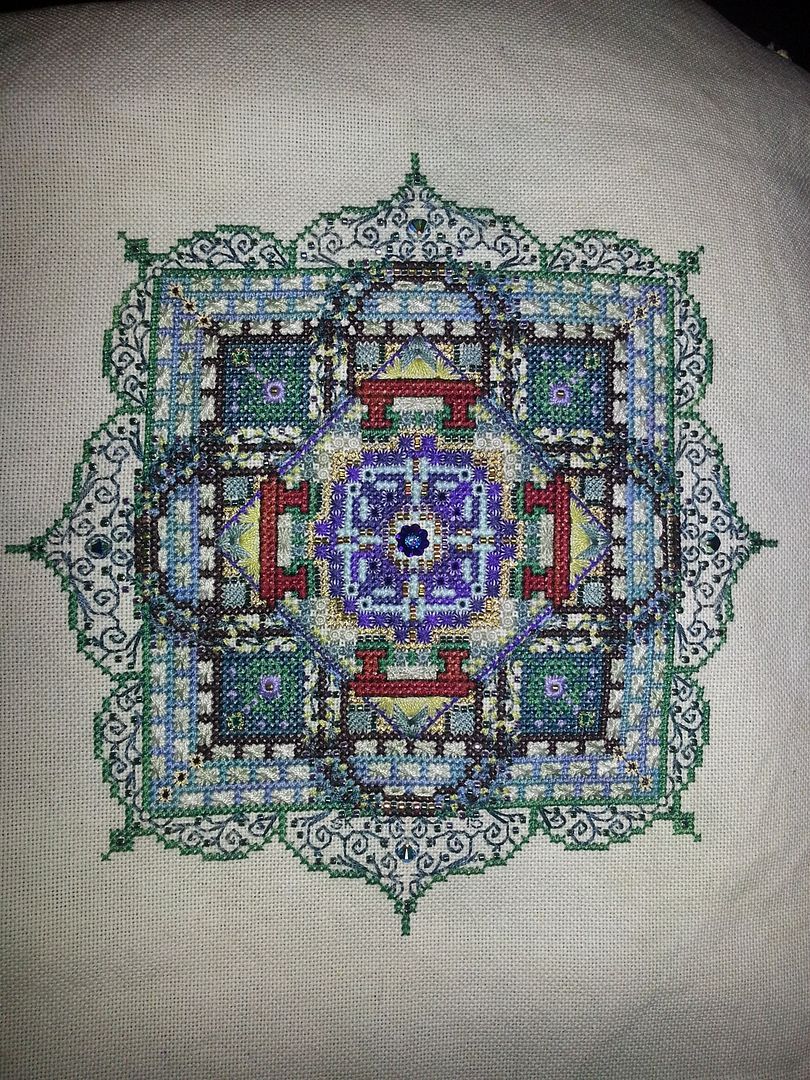 As I started getting close to getting this done, I started thinking about what I would pull out next. Lonliness of Autumn by Love Thy Thread has been whispering at me.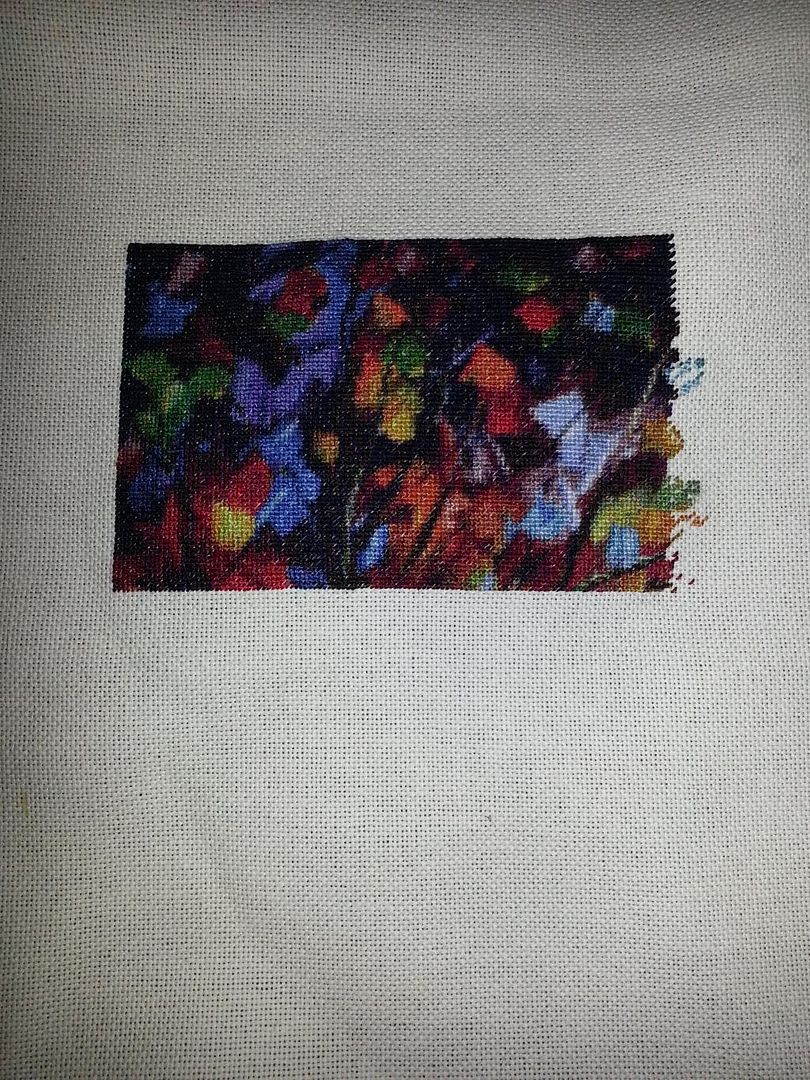 But so has Warrior Alice by Electic Bloke Designs
Alice won, at least for now. After I made that decision, I went through some of the fabric I dyed several years ago. I wasn't terribly happy with the dye job but I had a darker piece that will take care of any show through and since Alice is 100% stitched, I won't see the fabric anyway. Win-win.
The fabric is actually darker than it looks here. I took the picture long after dark last night and the flash has washed it out.
Happy Mothers Day to the moms out there. I hope you are all spoiled! I get to go work a concession stand for 4 hours tonight for my kids baseball league. Not something I'm looking forward to but we all do things we don't want to do for the people we love!