My title sounds like some kinky book title. lol. However, it's just my stitching this month.
I did manage to keep Lust moving a couple more days. Then, during one of my breaks at work, I just couldn't take any more red...or shades of red. Here's where she is now.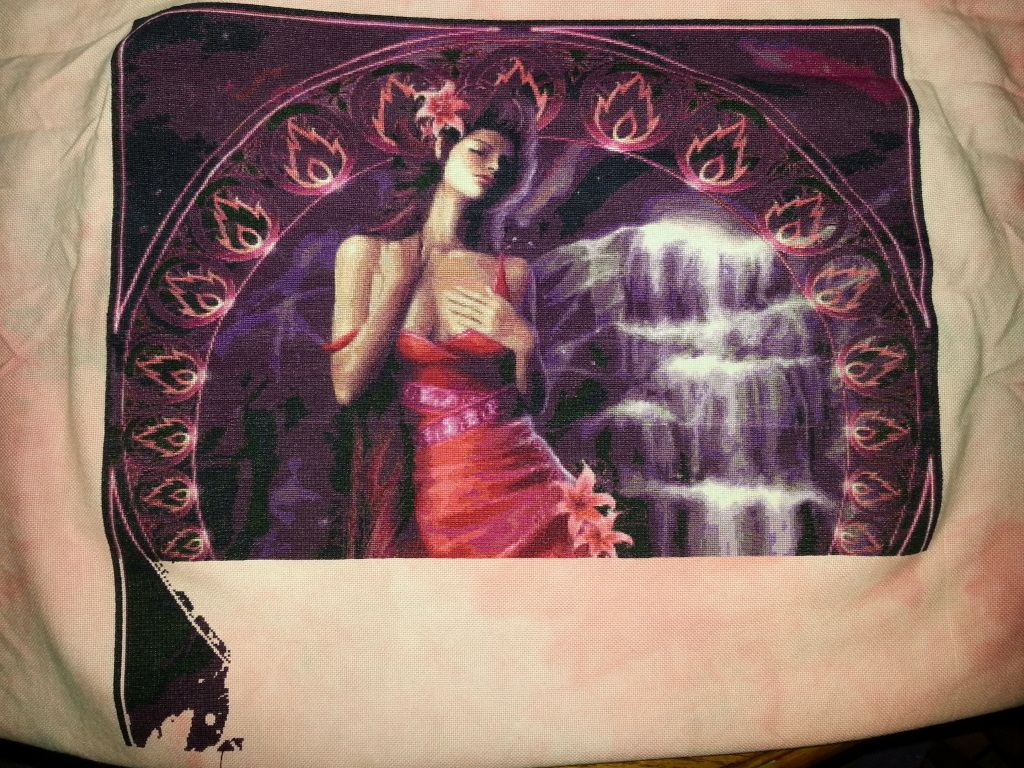 Since The Master was all frogged and ready to go, I put him on the q-snaps and stitched with gray. I just wasn't feeling him quite yet. So here's where is now. I made it across the width of the page.
Lovethythread.com has some gorgeous new charts from the artist Leonid Afremov. I have The
Loneliness of Autumn
and it started screaming at me. So, I went through my floss boxes and pulled what I had. The following weekend, I stopped and bought the remaining floss. Late last Saturday night, I put the first few stitches in and put lots more around my oldest DS's football game. Here's what it looked like last night.
So far confetti hasn't been too bad but the back is going to be a mess!
Later!