Wow! Time flies! Baseball tournaments, a couple of birthdays, a new puppy and some stitching is all in the last month somewhere.
Looking back at my last post, I had just started the alphabet on the Art Nouveau Sampler. With stress at work I didn't make a whole lot of progress. BUT on July 3, I had a job interview and they offered me the job on the spot. I gave my two week notice to my then employer on July 7 and used 8 days of vacation as part of my two weeks. Wednesday of that week, we had the roof of our house replaced so I would have been home anyway as the roofer had questions he needed answered and my being home made that process way easier than lots of phone calls or texting pictures.
Monday last week, I started the new job. The change in atmosphere has been huge! My boss is happy I'm there and have a clue of what needs to be done. Since that interview my stitchy bug came back and I've got some updates.
Art Nouveau Sampler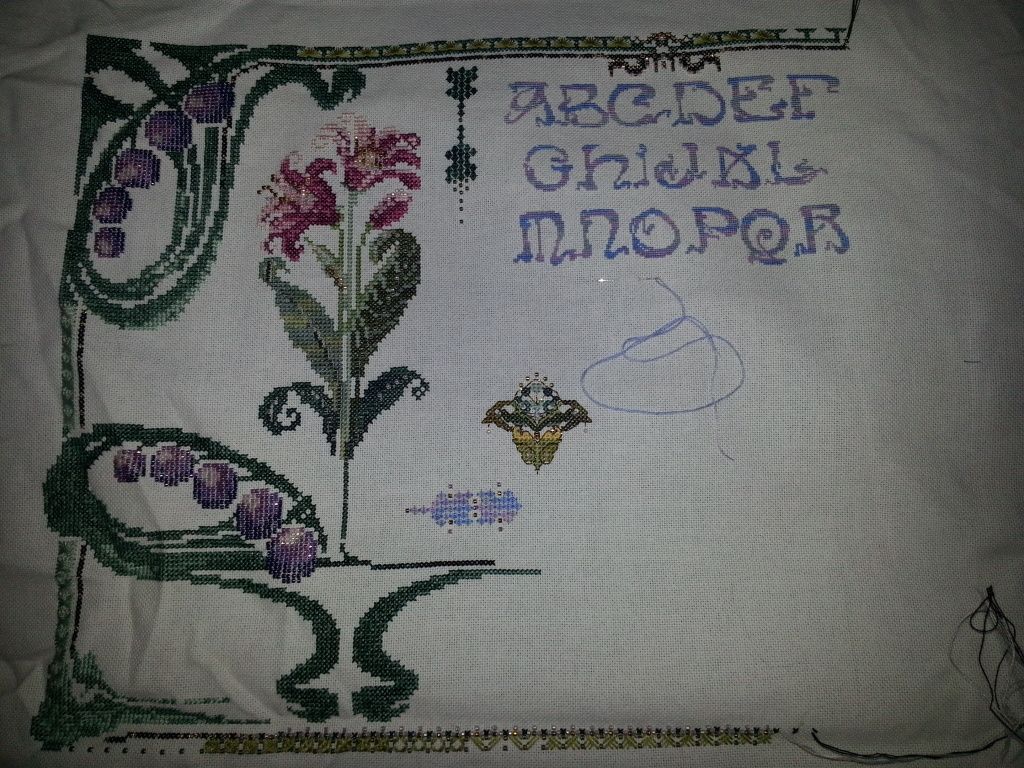 I decided to take a break from just alphabet for a bit.
This last week has been a SAL week on a BB I belong to. I didn't make a huge amount of progress on my FoF 79 but every bit is good.
I pulled out my Romantic Rose Garden Mandala a little bit ago so it can get some love to so look for an update next week.
My last bit of news is the new member of our family. On June 27 Koda, an almost 8 week old German Shepherd became a member of our family.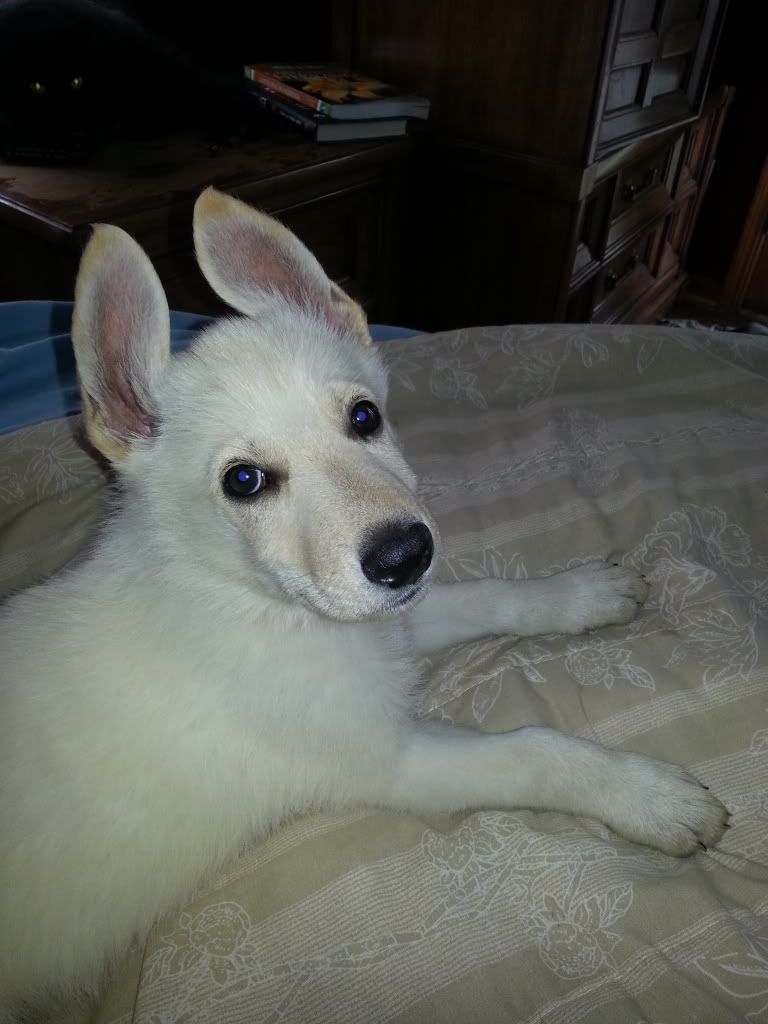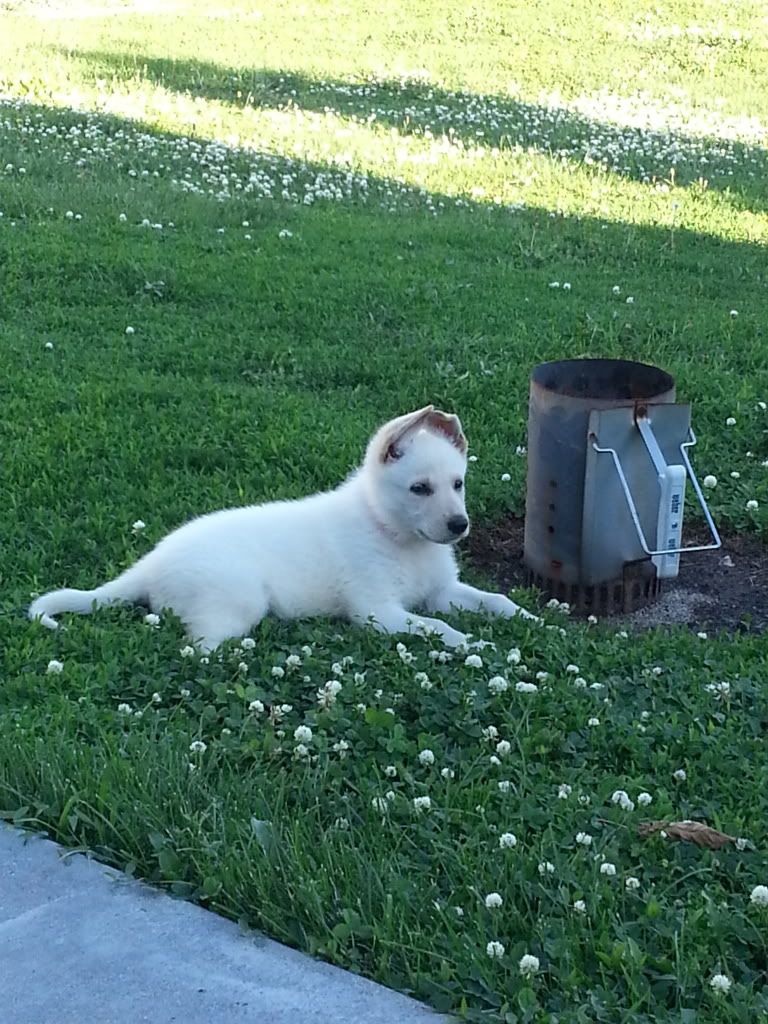 She is definitely keeping us on our toes!