Just a quick update. I've had my Faces of Fairy 79 out since I finished Dorothy and hit some big patches of single colors instead of all the confetti I seem to have found last month.
Before:
After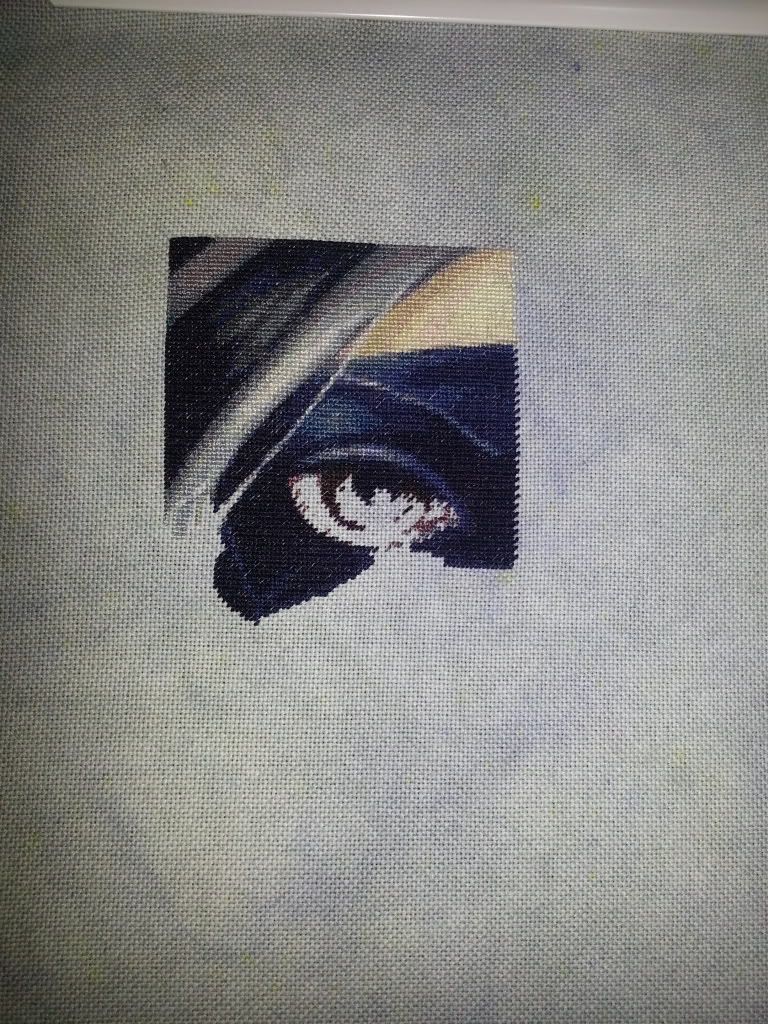 I'm only about 12 stitches from the bottom of the page.
I started filling in her eye Sunday night and I'm not sure how the colors are going to work in the "white" of her eye, but I suppose I'll just have to trust that it will work out...at least till it doesn't.