I don't remember if I've mentioned here that the Sticklounge group is closing in June. Before that happens, there is one last mystery. I started it Monday night, I think. With lots of stitching time today, I finished part 1. Since part 2 was just released, I'm pretty current, but my guess is that this is a pretty symmetrical piece that wouldn't be difficult to complete without any further parts.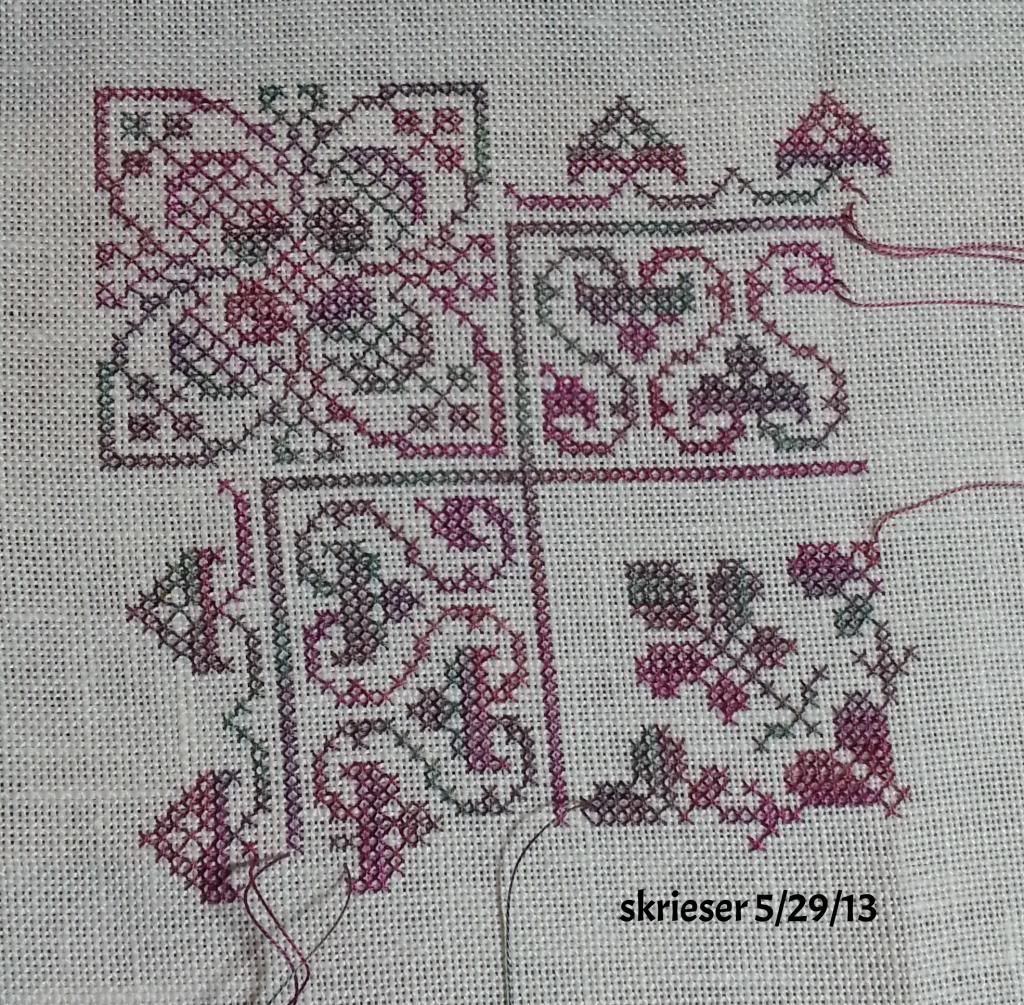 One of my goals for May on a BB was to finish page 6 of Dorothy. Well, I didn't quite make it for May, but I have them done now. I did goof on the scallops. I misplaced a color when I started one of them but once I realized it, there was absolutely no way I was going to take all those eyelets back out. So, this is my version and it is uniquely mine!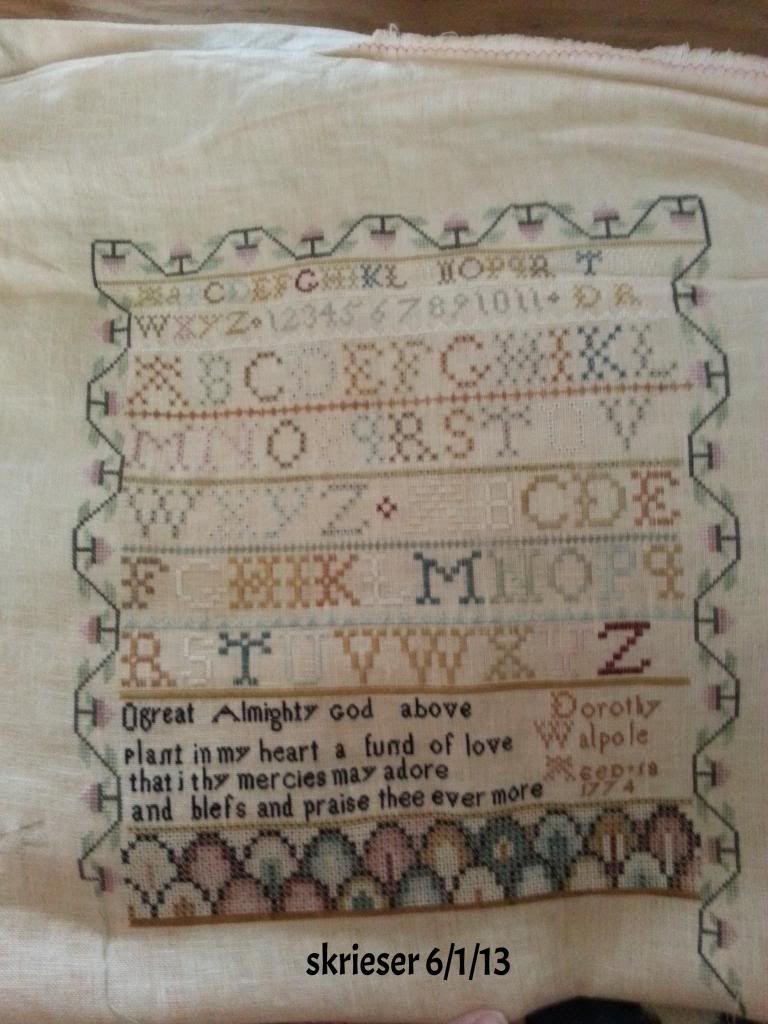 Last night I also made a start on the third corner of Summer Knotgarden. This is all the further I made it before I called it a night, but for some reason this is the most monotonous part of part 3. Now that it's done, the rest of it should be easy peasy.
I don't know how much stitching I'm going to manage today or the rest of the week. I'm working on my new chicken coop and the boys have two baseball games. Thankfully they're home games so there's no hour drive each way. I really don't like not getting home till 9:30. At least the boys don't have school that they have to get up for. They just have to get up to go to a friends house, where one of the local teen agers is watching mine and the friends, or to camp at the university.