Once upon a time, several years ago, I used to stitch projects one at a time and my stash wasn't threatening to take over my basement. I'm only kidding, I think, but wow! What a difference 6 years makes!
So lets' take a look see at this week's progress, shall we? First up...Summer Knotgarden. I finished the second corner. I thought about just moving the q-snaps and starting on the third, but I don't want to burn out on Chatelaines and interrupt my progress on my current WIPs. Especially since there's only this one and Watergarden.
For variety, I pulled out One Nation and corrected the star that I stitched wrong previously and made some progress on a couple more stars. It even went to baseball practice with me tonight.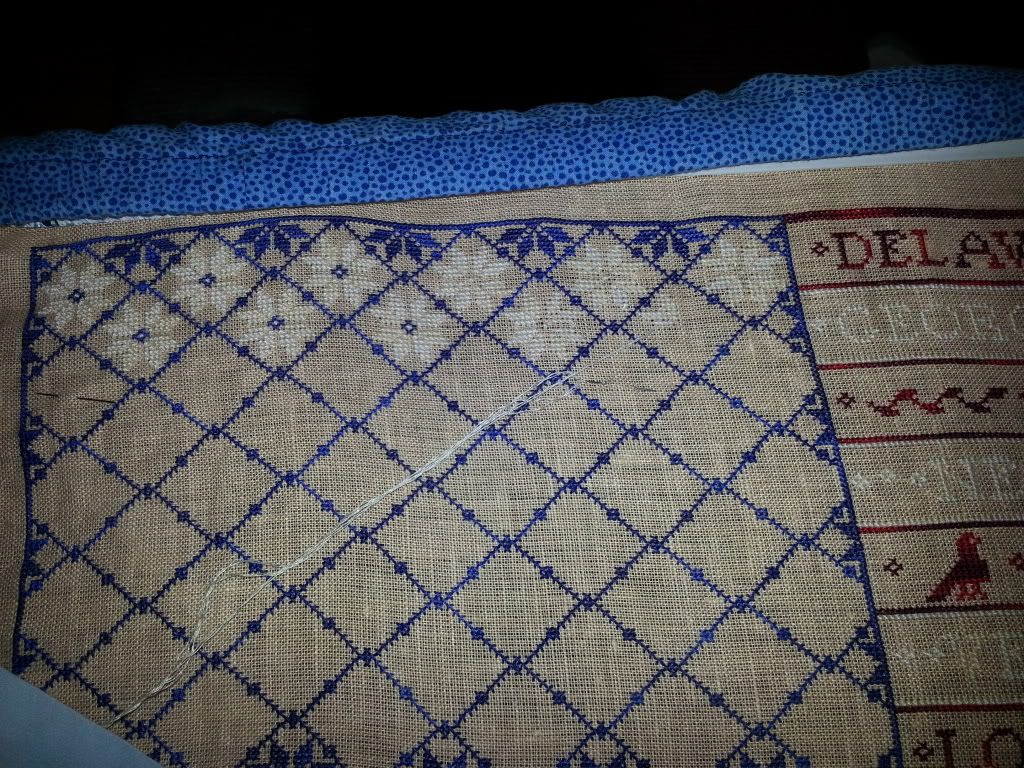 A week or so ago, I read a blog, that of course I can't find now so I can link to it, that had a chart from a company that I hadn't heard of before.
Tilton Crafts
converts art work to cross stitch similarly to
Heaven and Earth Designs
Tilton's big draw for me was a new release called The Master.
I was in love. Since, at the time, there was a buy 2 get 1 sale, I had to pick out two other charts. This is the one I had to have though! During the course of last week, I got the chart and printed off my floss list, dug through my floss boxes to see what I had and made a trip to Hobby Lobby for what I didn't have so I could start. While I was downstairs doing laundry today, I zig zagged my fabric for a new start. I haven't been interested in a new start so far this year. I mean, I've finished three projects and am so close on two more. Why do I need a new start. But, I guess Master Yoda was using the force cause I started tonight. Here's where I'm at with under an hour into it.
stitched on Antique white 28 ct Monaco 1x1
Now, I'm going to go pull another color and get another half hour into it before bed.
Later!